Spooky Season is officially upon us, and Halloween always creeps up before we know it! With only 2 weeks away, I wanted to share a curated list of Halloween costumes for couples and individuals! The beauty of these costumes is that they are all DIY-friendly! I strongly recommend saving this post as a guide and spending time on Amazon to order your supplies to craft your outfit! I'e made it easy for you! Click here to shop all the outfits + more ideas!

Halloween: DIY is KING!

Halloween has always been one of my favorite holidays to celebrate, since childhood. I would beg my parents to get me the cutest costumes, whether it be a princess, or an M&M. Back then, I never thought of myself super artsy, so I would order a pre-fit costume on Spirit Halloween or Party City to save time and headache. Once I got to college, I found that DIY costumes were heavily favored, so I stepped out of my comfort zone and attempted to research what I wanted to be, then build the outfit from scratch. Over the years through the help of Pinterest, I have truly found my creative outlet and have outfit ideas I still look back on to this day as being affordable, uniquely crafted, and eye-catching!
This year, Halloween will not be entirely the same as years past. We have new rules and regulations in place due to the pandemic, and it may seem that the fun of the holiday has be deflated. However, even in the midst of the current climate, the joy and excitement of getting dressed up in your Halloween costume should always shine through! I hope post lifts your spirits, ignites your brainstorming, and facilitates your fun and safe, Halloweekend!
6 of my Favorite Couple Costumes

Idea #1: IT
A creative spin on a popular movie! The outfits are very simple, but memorable, so everyone will know what you are dressed up as! What you will need:
White shirt
Red tutu
Face makeup
Red balloon
Yellow raincoat
Paper sailboat
Idea #2: Mermaid and Sailor
Nautical and festive! I love this one because it is not your typical pick for a Halloween costume, and it looks very put together, even though most of the items are ordinary! What you will need:
Captain's hat
Pipe
Anchor removable tattoos
Black and white stripped t-shirt
Cuffed tan chino pants
Sperrys boat shoes
Seashell bra
Green sequin skirt
Starfish hair clip
Sandals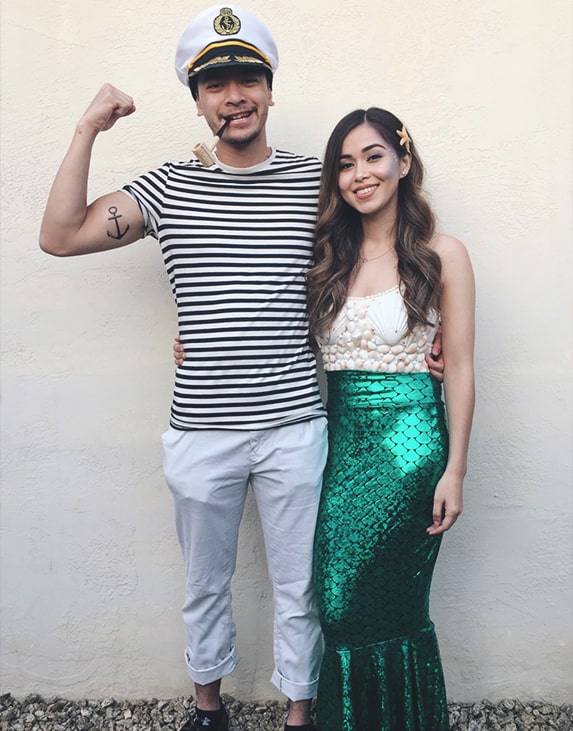 Idea #3: Harley Quinn and Joker
This funky couple costume is iconic! Definitely will be a conversation starter at any gathering you attend. This costume looks complex, but very easy to find the pieces to put it together! What you will need:
Wig of non-permanent hair-dye; colors pink and blue
Small removable face tattoos
"Daddy's Lil Monster" t-shirt
Multi-colored bomber jacket
Red sheen colored spandex shorts
Chunky belt
Black converse
Non-permanent hair dye; color green
Face makeup
Fake gold chains
Removable face and body tattoos
Royal purple button down shirt or tuxedo jacket
Black jeans
Idea #4: Little Red Riding Hood and Wolf
Cute storybook costume idea that is a classic! This one emphasizes creative makeup to pull the look together. If you're up for an artistic challenge, try this costume! What you will need:
White short dress
Red hooded cape
Red lipstick
Red face paint
Plaid shirt
Black jeans
Black face makeup

Idea #5: Aladdin and Jasmine
Whimsical and stunning Disney masterpiece! This is one of my favorite Disney movies, and i've always been drawn to the glitzy outfits! This intricate costume will take a bit more time to put together, so if you are intrigued by this outfit, start planning your outfit now! What you will need:
Purple velvet vest
White harem pants
Gold satin belt wrap
Plastic genie bottle
Stuffed toy monkey
Fez hat
Outdoor slippers
Turquoise bralette
Turquoise sheer fabric to wrap around shoulder
Turquoise harem pants or slit skirt
Body/belly jewelry
Earrings
Headband
Sandals
Idea #6: Tinker Bell and Peter Pan
Another Disney classic that is a charming pick is this fairytale costume! This duo is always a crowd favorite, and easy to assemble! What you will need:
Green felt robin hood hat
Red feather
Green tunic
Green tights or pants
Brown or black shoes
Green dress
Green removable wings
Ballet flats
4 of my Favorite Individual Costumes (can also be Couples)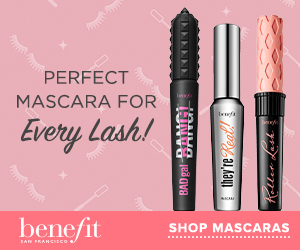 Idea #1: Wonder Woman (and Superman)
My costume idea in 2016! I loved putting this together, and was so proud of myself for making all myself with items I already owned! What you will need:
Red tube top
blue spandex shorts
Star stamp
Silver clothes paint
Print-out of "W"
Print-out of headband
White converse
Idea #2: Alien (and Astronaut)
My costume idea in 2019! My favorite costume I have done to date because of the makeup! I had such a great time finding all the glitter and silver makeup to put this together. Ulta.com is where I got all my makeup! What you will need:
Antenna headband
Holographic circle face stickers
Silver face and body glitter
Silver eyeshadow and eyeliner
Silver lipstick and lip pencil
Shiny metallic tube top and skirt
Idea #3: Jigsaw
My costume idea for 2018! I wanted to switch it up and pick a scary character to portray. I love that I added feminine accents to it! What you will need:
Red and white face paint
Small thin-tipped paintbrush
Dark red lipstick
Red bow-tie
Red bra
White long-sleeve tie-front shirt
Black biker shorts
Fishnet tights
Idea #4: Elastigirl (and Mr. Incredible)
My additional costume for 2019! I wore this to a Halloween concert (when concerts were a thing 😔). The exciting part about this outfit is that I owed every item and did not have to purchase anything additional! The outfit itself is very insulated, so you will not be cold at all! What you will need:
Black masquerade mask
Red long sleeve crop top
Black high waisted swimsuit bottoms
Red opaque tights
Black high knee boots
Print-out 'Incredibles' logo
If you try any of these costumes, let me know via Instagram @nkbaybayy! Happy Halloween! While you're here, check out my recent blog posts below!